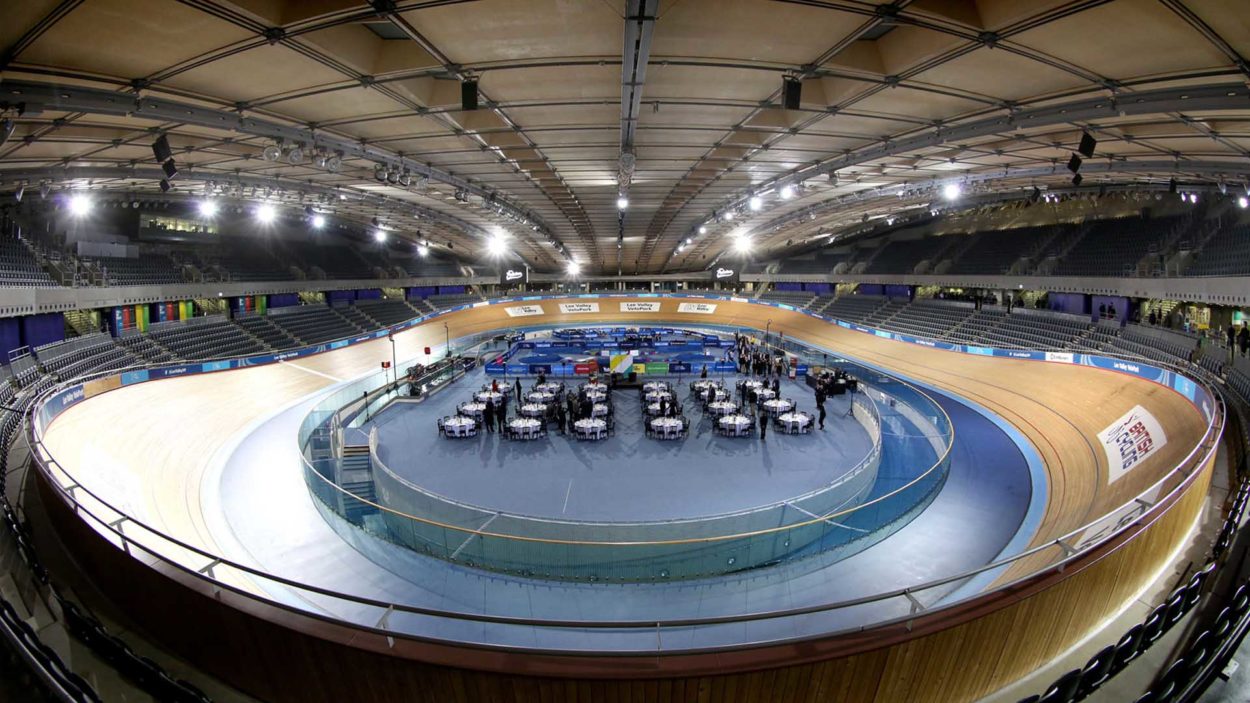 2 minute read
A selection of the Wordsearch team and friends took a table at the Club Peloton Gala on Wednesday night. If you've been following our blogs, you'll see we were supporting the Gala, now in its second year, by providing design and consultation to the organisers Club Peloton.
The Gala took place in the Lee Valley Velodrome, beginning with a drinks reception on the upper concourse, offering panoramic views of the track, and the racing happening below. Six teams from within the property industry entered amateur race teams including: Knight Frank, Legal & General, British Land, Duggan Morris Architects, Club Peloton and Maples Teesdale. After rounds of scratch races, flying laps and team pursuits, the eventual winners were Knight Frank who clocked up a scary 30mph on the vertiginous track.
The awards ceremony which followed dinner, aimed to highlight cycle safety provisions in the property industry, with four industry awards.
Promoting Cycling: Organisation or individual. Winner: Andy Yates from Webb Yates.
Road Safety: Developer or Contractor. Winner: Multiplex, White Collar Factory.
Cycling Facilities: Development. Winner: Hiscox Headquarters Building, MAKE.
Cycling Facilities and Infrastructure: Conceptual.  Winner: Velo Village, Child Graddon Lewis.
The highlight of the night was an appearance from team pursuit Olympic champion, Owain Doull, and Tour de France yellow jersey winner, Jens Voigt. The sportsmen discussed their experiences of racing at the highest level, and how the sport has changed since the 80's. Jen's imparted some advice to Owain which garnered a massive round of applause, which we could all heed. "Never give up.  Believe in yourself and never let the nay nay nay naysayers get you down; dream big."