Blog
Speakeasy with Rosalind Wyatt
Posted: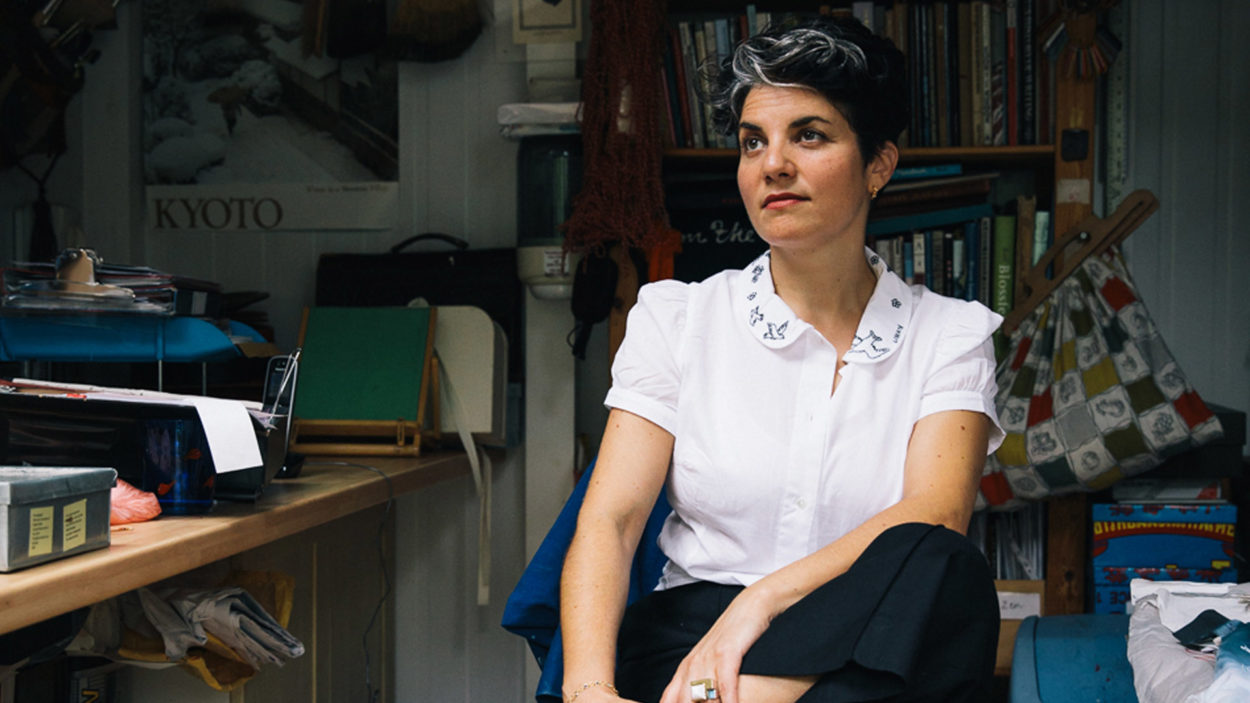 1 minute read
Rosalind Wyatt uses a needle and thread to tell stories of history, love and endeavour. The Wordsearch London team were treated to an insight into the textile, collage and calligraphy artist's life when she visited as a guest speaker for our Speakeasy series. We regularly invite makers and creators into the studio to talk to us about their extraordinary projects and Rosalind didn't disappoint us with the fascinating tale of her creative life.
Rosalind's work involves discovering historic or culturally significant garments and stitching on them the handwriting of someone connected with the garment, to bring their story to life. She calls it 'writing with a needle'.
We were introduced to her 2016 art textile installation The Stitch Lives of London which incorporated historical garments and artefacts which tell the story of London in stitch. We discovered how she painstakingly stitched handwriting onto a pair of exquisite Edwardian silk satin dancing shoes in homage to Mary Pearse, the troubled daughter of a London shoemaker. As well as stitching an unfinished A-Level essay by Stephen Lawrence onto one of his well worn running tops.
If you think we'd be interested to hear about your work, please email studio@wordsearch.co.uk