The Charles
Atlanta's most sought after neighbourhood
Client: The Loudermilk Companies and Atlanta Fine Homes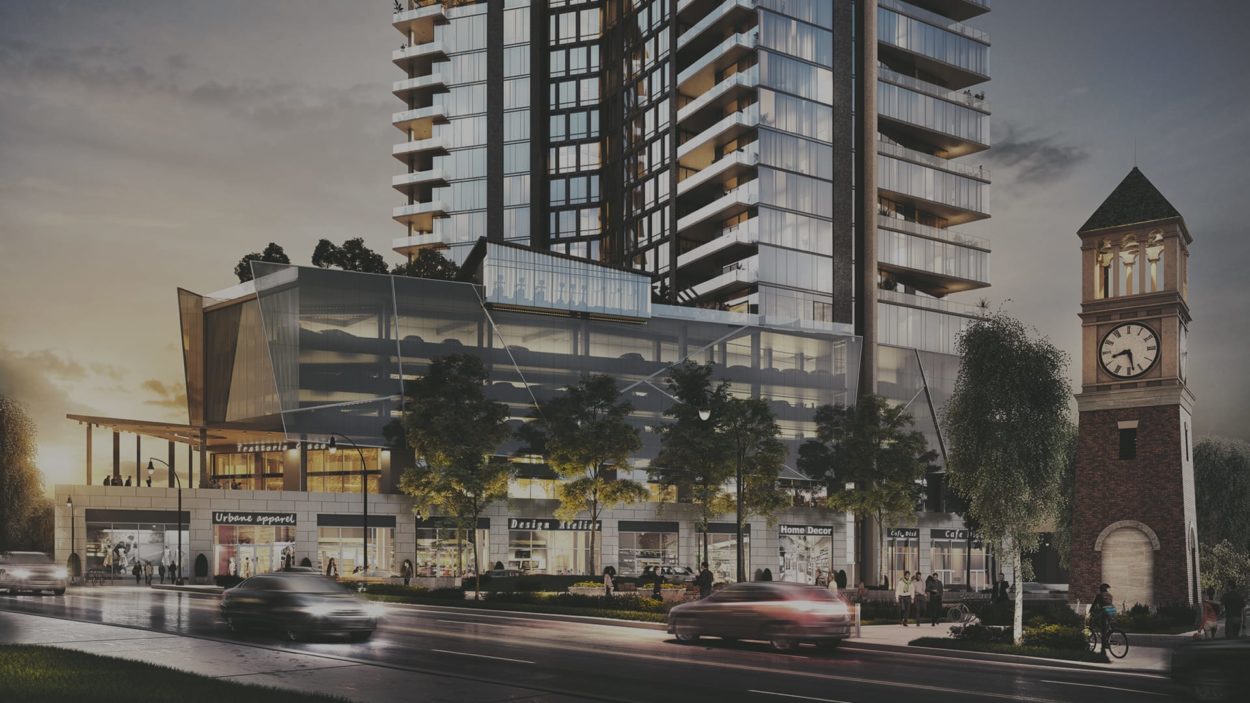 Persuading buyers to bide their time
We were appointed to deliver a luxury branding and marketing campaign for a new 57-unit condominium development in Buckhead Village, Atlanta's most prestigious neighbourhood. With a competitor building scheduled to launch first, we needed to persuade potential buyers to wait for a scheme of higher quality and prestige. 
The strategic concept, gained from our immersive workshops, centred on 'the epitome of Buckhead living' which was drawn from the rich company history and the rare opportunity to live in Buckhead Village.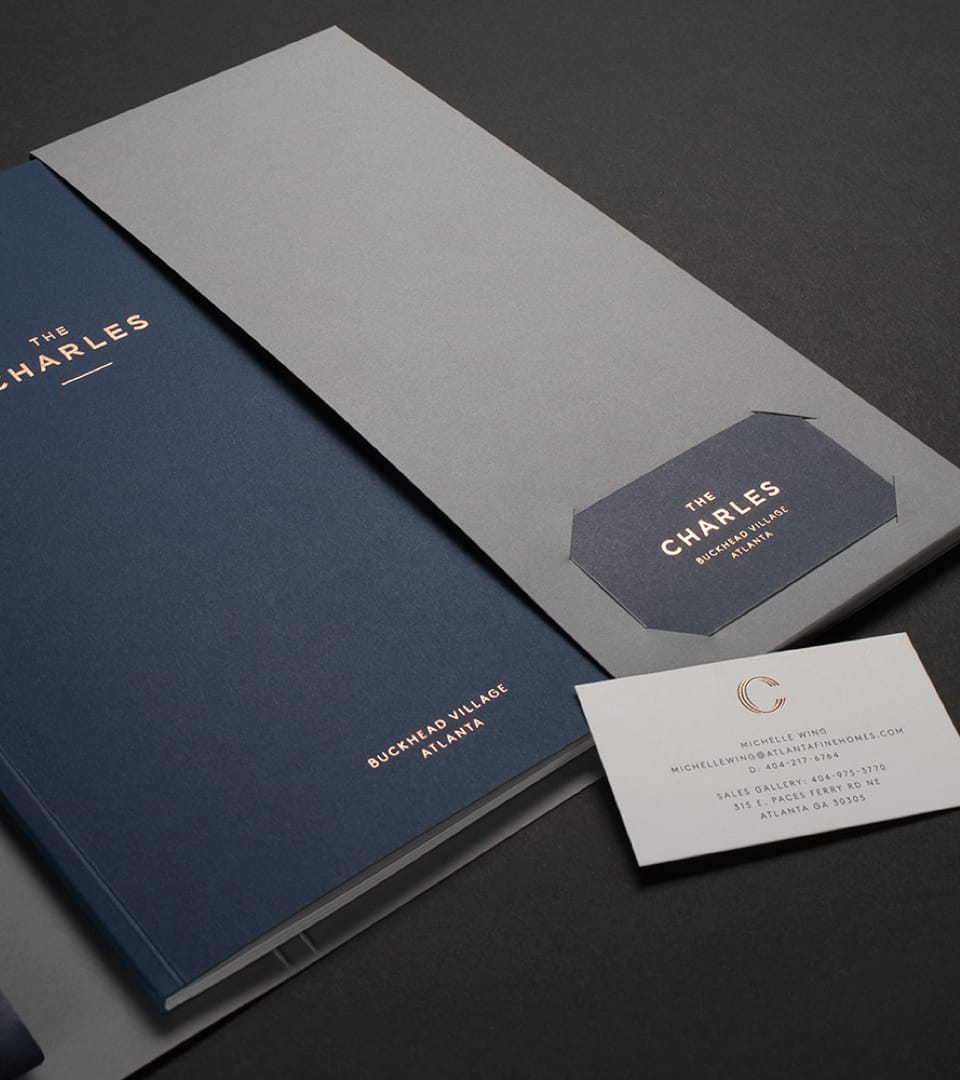 Advertising
Brand Identity
Brochures
Floor Plans
CGI Renderings
Sales Suite
Stationery
Strategy
Website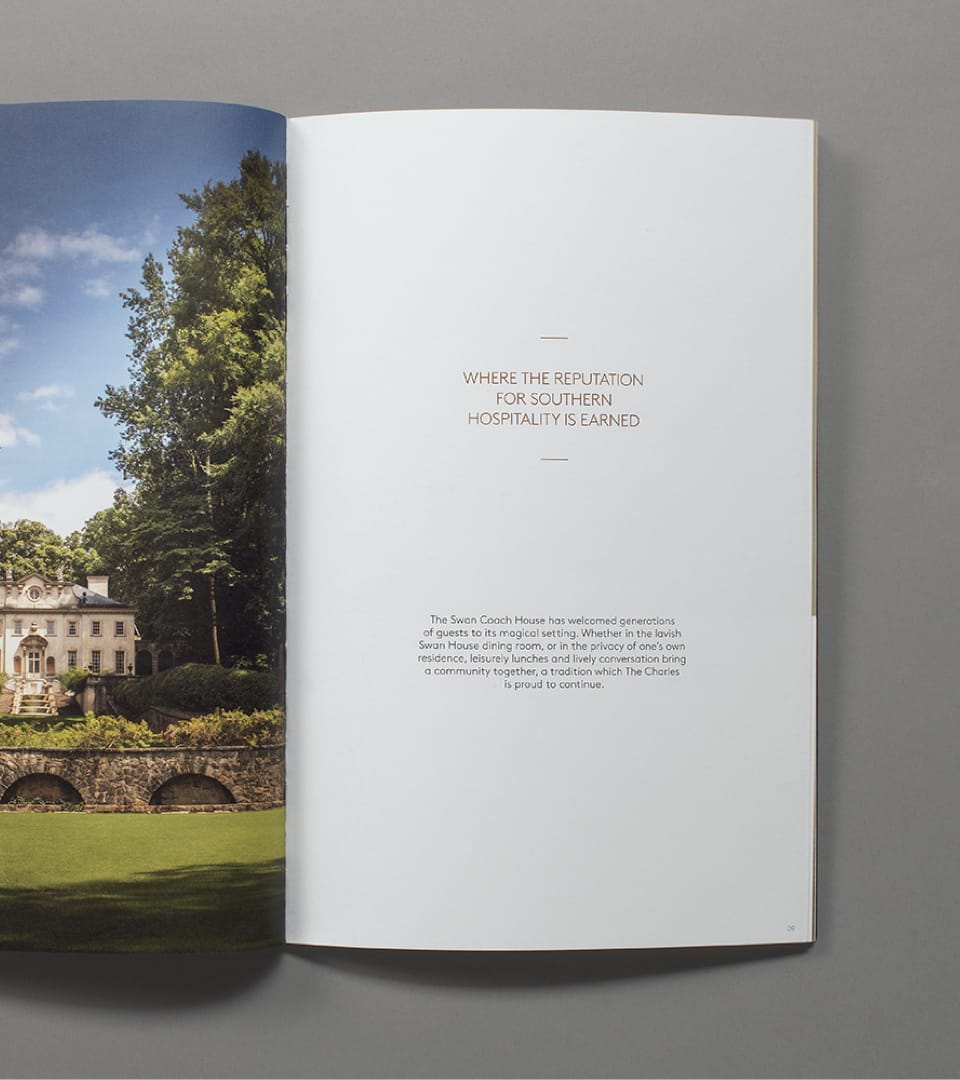 Proximity and liveability
Proximity to Buckhead Village is a key brand pillar, with shops, restaurants and parks all within walking distance. As a result, our campaign targeted potential owners who enjoy the convenience of driving by car, but also appreciate the lifestyle of living in a walkable neighbourhood.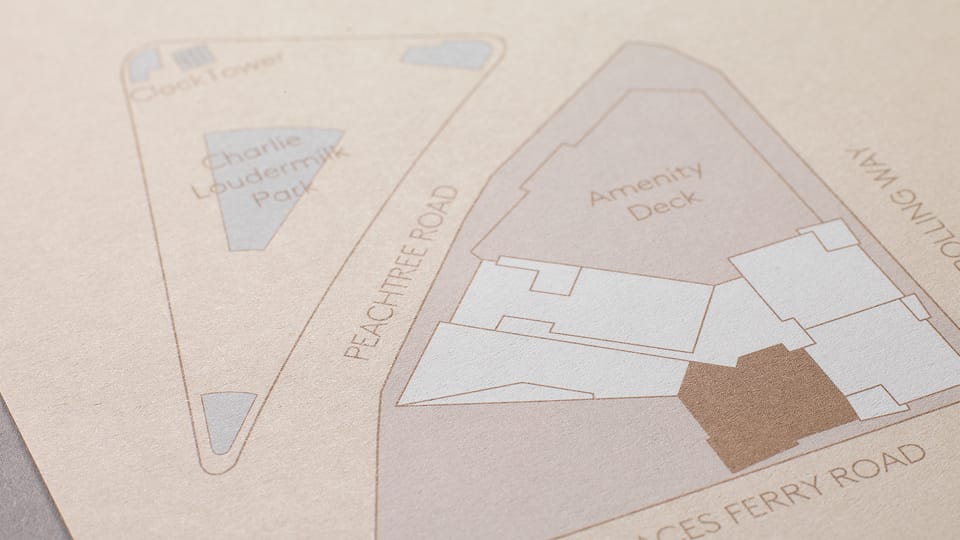 The workshop was followed by the design and delivery of numerous print and digital deliverables, coupled with a full sales suite, all of which helped the building achieve a thirty percent pre-construction sell out.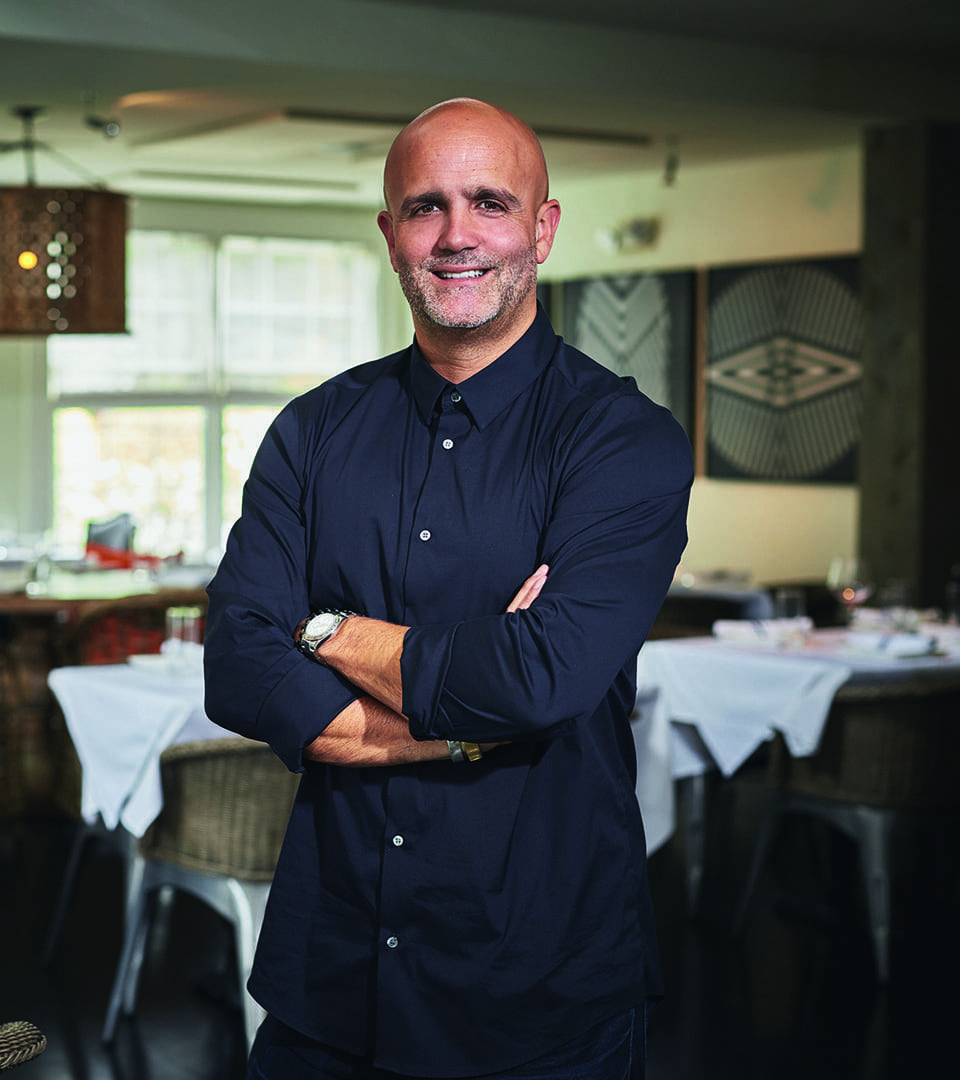 Let's Talk
Do you have a potential project or media enquiry to discuss?
Get in touch