The 78
Branding Chicago's newest neighbourhood
Client: Related MidWest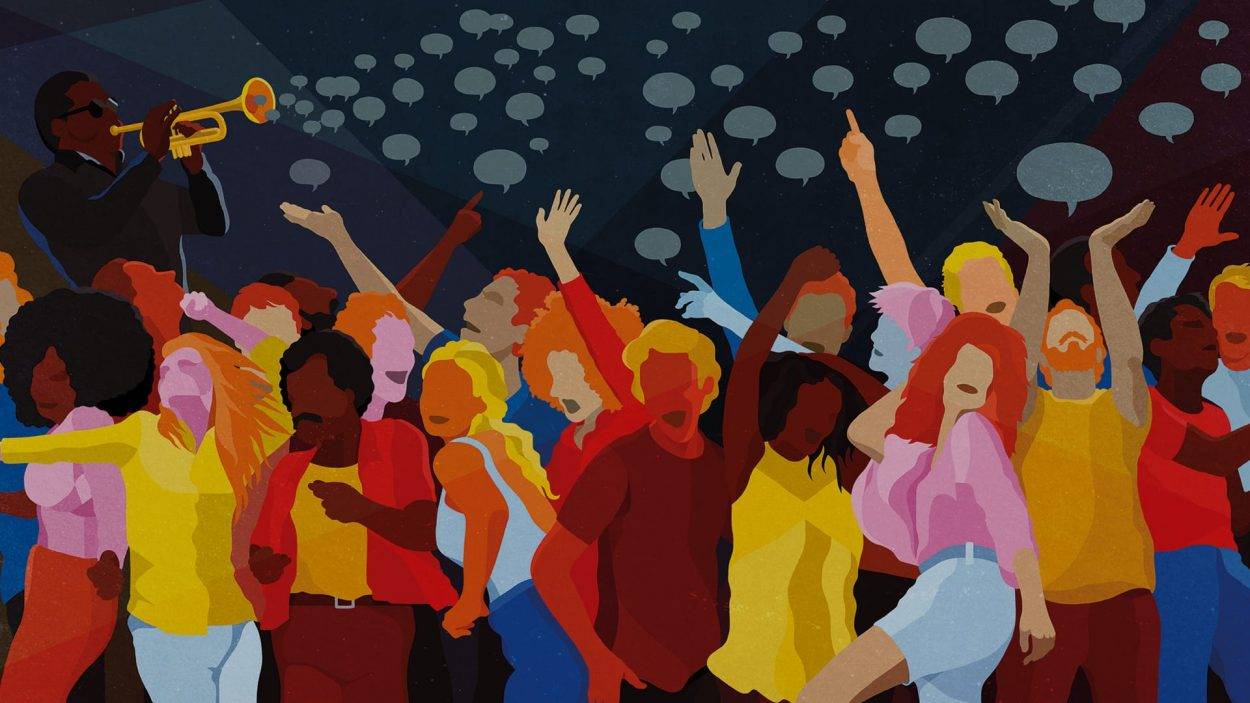 Creating a place from an empty space
We're working with Related MidWest to create a neighbourhood, in a place where none existed, in a city where neighbourhoods are everything. Such a huge opportunity delivers an immense responsibility; to create a successful place that enhances Chicago and makes Chicagoans proud. Wordsearch Place helped Related Midwest define their vision and ambition for the site and begin to communicate the city-changing work they have made their commitment.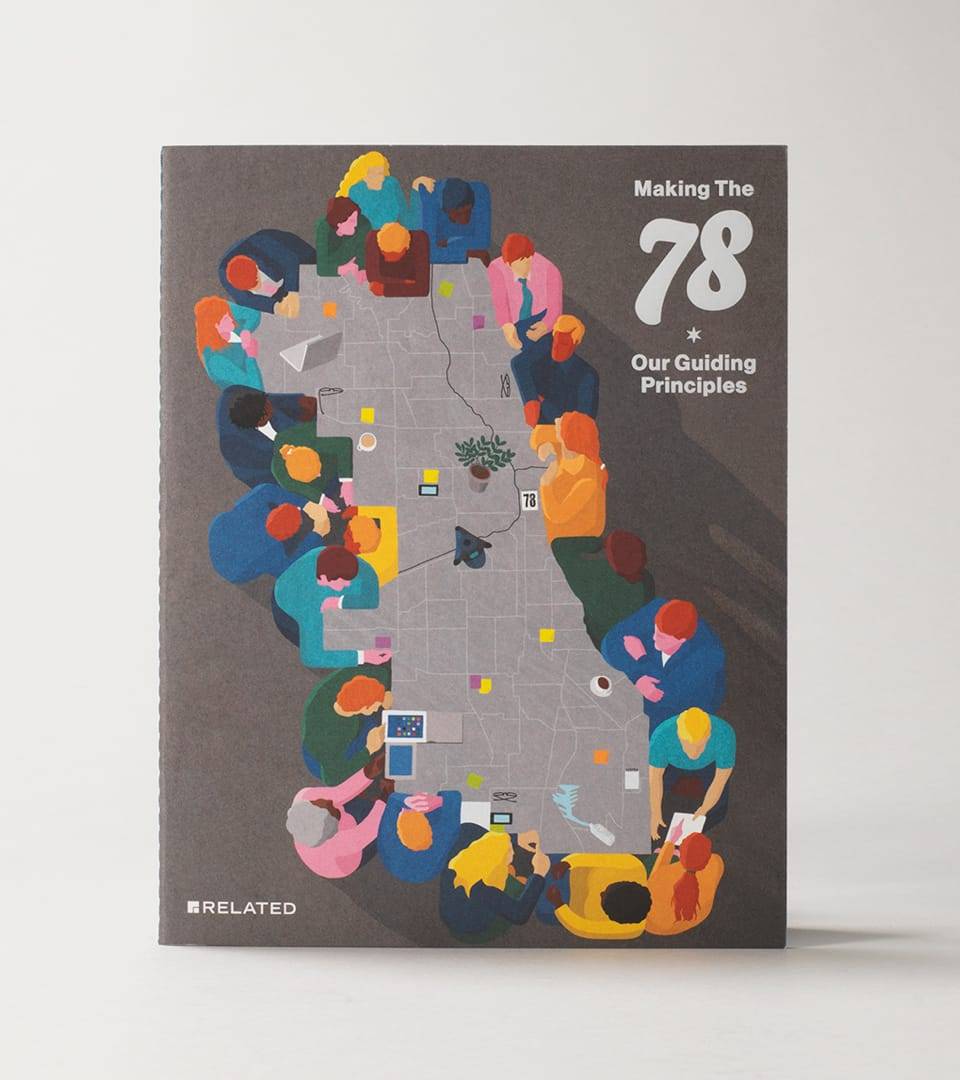 Place Vision
Place Strategy
Workshops
Brand Identity
Brochure
Not just a logo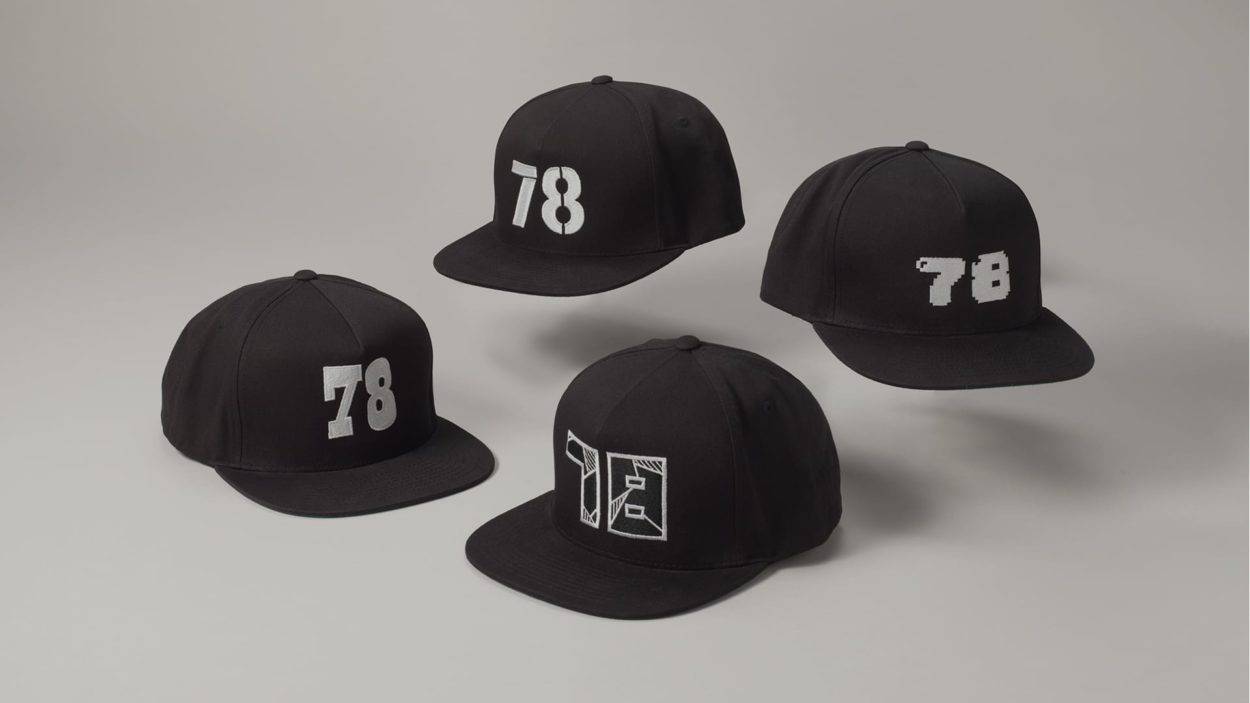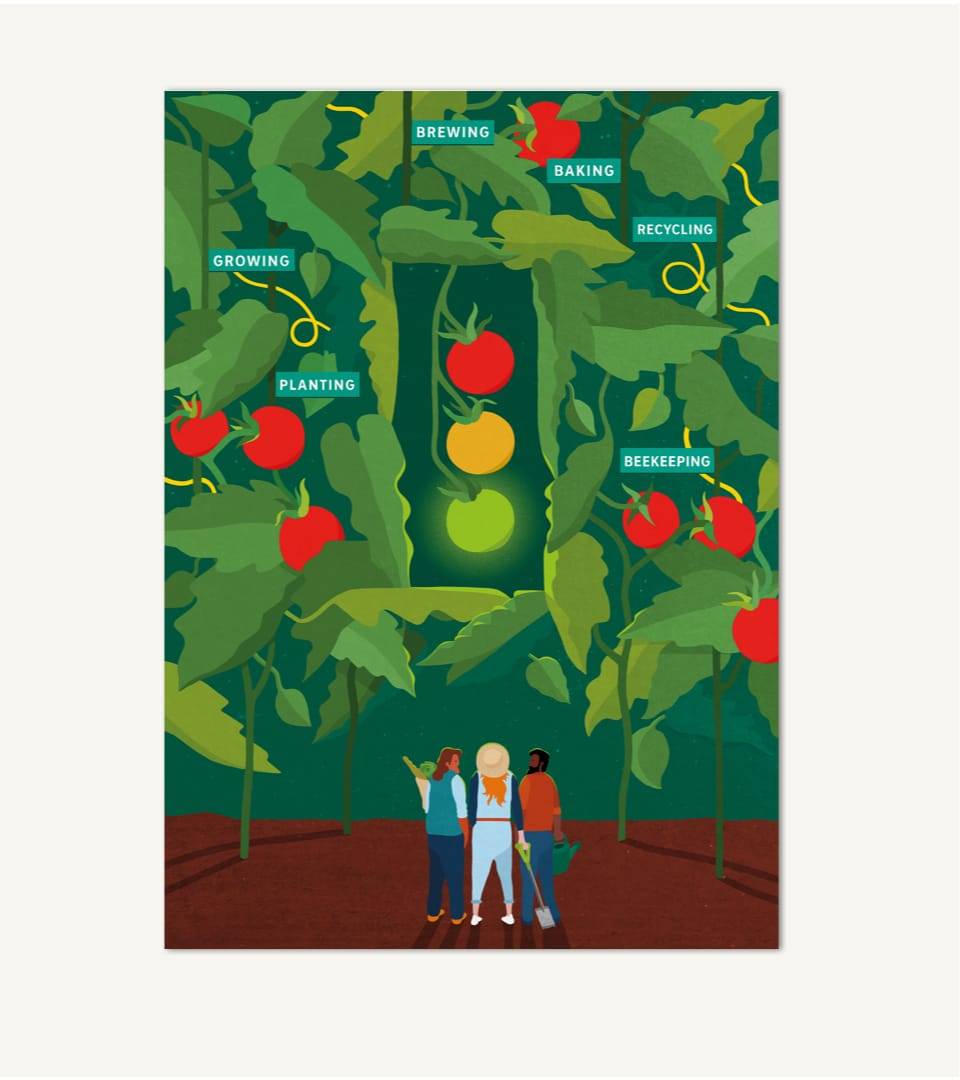 Building consensus and developing vision
Firstly, the team facilitated a series of immersive workshops with the development team and stakeholders, that brought speakers together to share their research on the future of cities, learning, shopping, working and community. These workshops were the key to unlocking insight and creating a vision that is unique to Chicago and to this site.
The learnings gathered from the workshops led Wordsearch to design a powerful illustrated manifesto which expresses the vision for The 78 and sets in stone the project's guiding principles.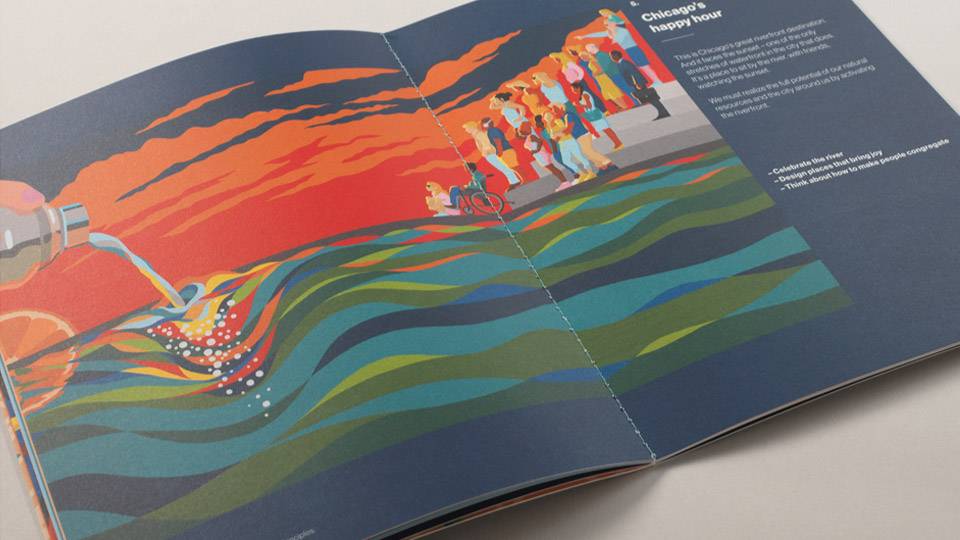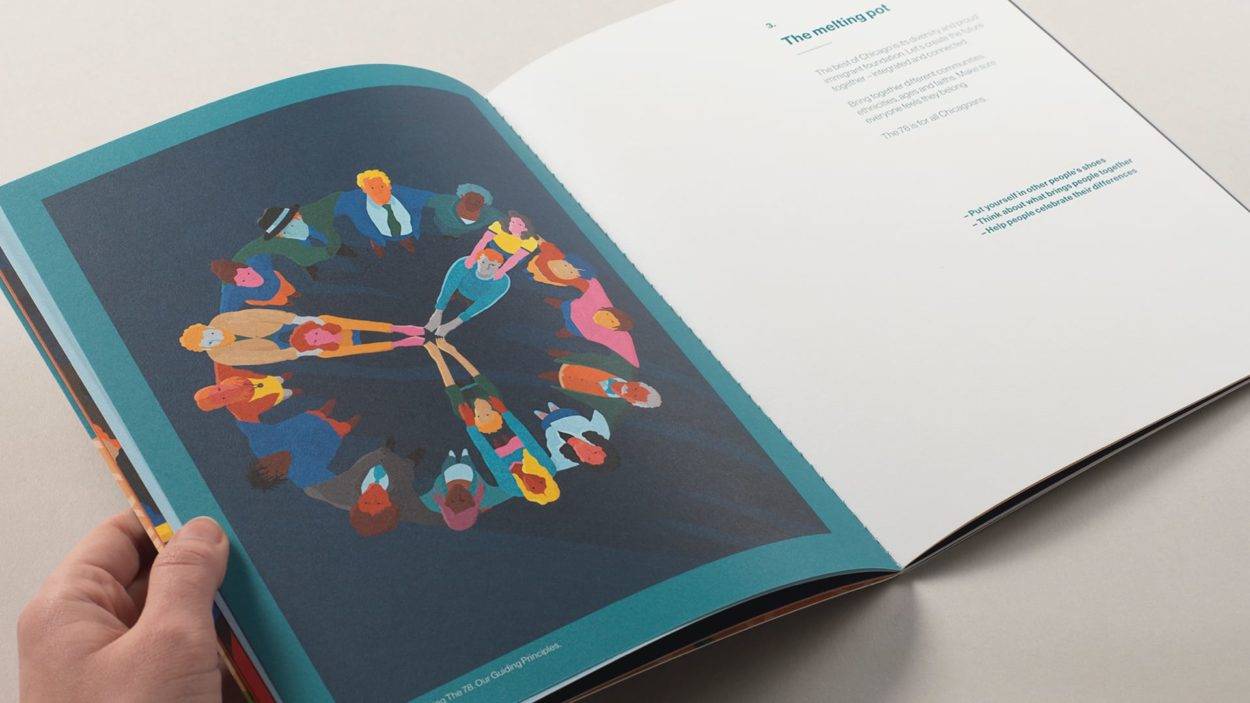 Not just a logo
We needed an identity which would represent the truth that The 78, the first new neighbourhood in a city of neighbourhoods, will mean different things to different people. So we designed 78 eclectic 78's, celebrating diversity, inclusivity, fun, bravery and pride, derived from the numerals found in Chicago neighbourhoods, from a a house number, a record sleeve or the back of a basketball strip.
"The 78 is the project that everyone wants to work on, and it's because of the process we went through with you. We never would be able to speak about the project in the way we do, without that process." Related MidWest, Head of Marketing.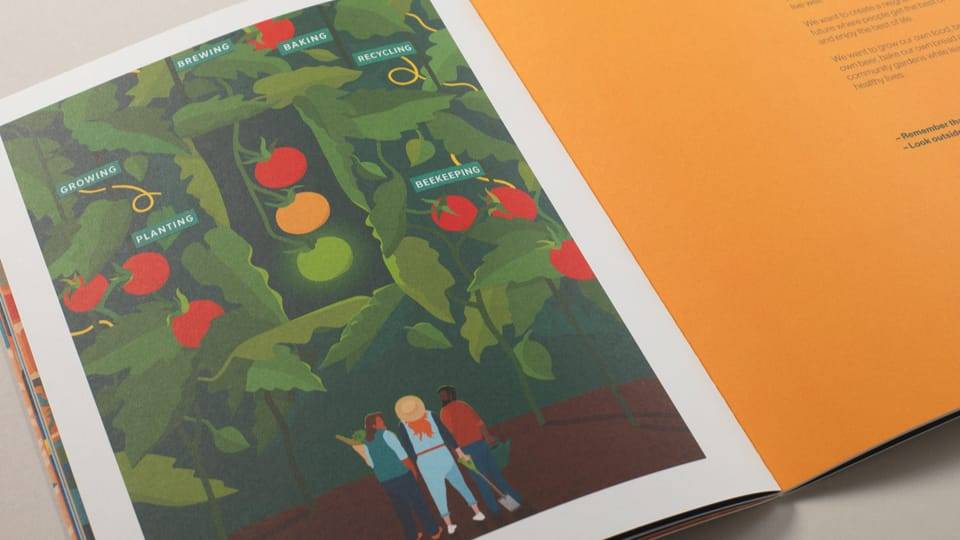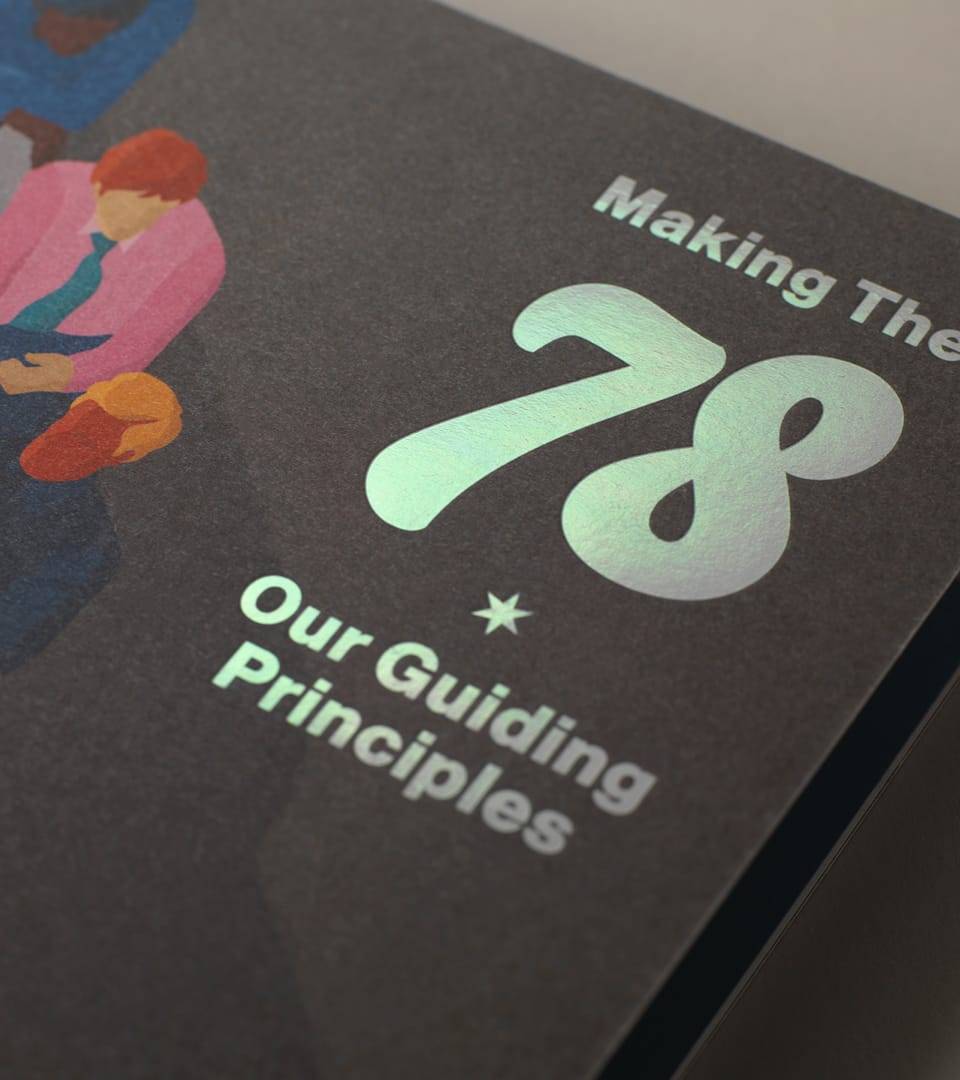 Let's Talk
Do you have a potential project or media enquiry to discuss?
Get in touch